In-Company English Classes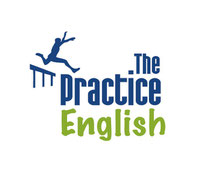 Native teachers 

100% subsidised courses (by Fundación Tripartita)

Methodology - highly participative, communicative and dynamic

In-Company classes 

Geneal English or Business English
The Practice English -  Clases De Inglés Para Empresas 
Under our brand The Practice English we offer in-company English classes to companies in Madrid with experienced native teachers. 
- General English
- Business English 
- Cambridge Exam preparation  (FCE, CAE, BEC)
Small Group (2 to 6 students) or individual classes, given in-company with flexible timetables and interesting and dynamic English teaching material. We meet the needs and English levels of our clients.   
Methodology
We believe 100% in encouraging and supporting each student to really speak and participate in English during our classes using videos (e.g. TED.com), debates, presentations, articles and 360º Feedback (receive feedback from yourself, your teacher and your classmates). Our focus is on practising speaking and listening as much as possible without forgetting grammar. We want students to feel 100% confident when they have to communicate and participate in English at work.  
Subsidised courses through the Fundación Tripartita.